The Longest Sock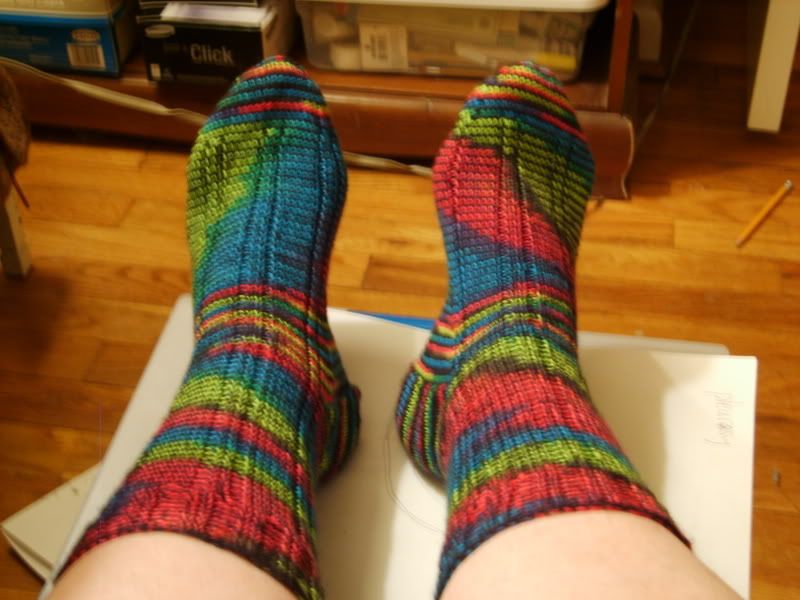 No I'm not talking about length. It's taken me forever to knit this pair My work schedule has been peppered with requisite classes and certifications. And my usual two days off have been shortened or completely take up. So this truly is a pair of "lunch hour" socks. Even the time at lunch was short. BUT these were worth it and I am very happy with the results.
I love the way the colors pool. The yarn came from To Knit Perchance To Dream and is her special colorway for the Sockret Pal swap. It's soft and easy to work with AND if nothing else bright! My next pair is from the Favorite Socks book from Interweave, Cable Rib. Hopefully those will not take as long.
Good news is I will have some time soon to do a bit of extracurricular knitting. A little time off from work, some R&R. I cant wait.